Product Lead Times: As each Custom Dimension barrier is individually fabricated, there will be a five business-day manufacturing lead-time before your order ships according to the shipping method you have selected.
Barriers are made from 1/2-inch Acrylic and have a 12.5-inch by 1.5-inch opening cut-out at the bottom. Weight varies by selected dimensions. See full details here: VirusGuard Specifications.
For bulk order discounts, contact sales: 866-521-9490 or estore@tssbulletproof.com
The TSS VirusGuard™ Mobile Barrier was specially designed to help slow the spread of germs and viruses. It's easy to assemble and quick to ship so you can meet the changing safety needs of your employees.

This acrylic sneeze guard puts a transparent barrier between employees and the public, blocking the fluid spread by sneezing and coughing and keeping both employees and the public safe now and in the future.

This non-bulletproof, mobile barrier can move easily throughout your facility, providing an extra layer of protection where you need it most. It's self-stabilizing, can be assembled in minutes using snap-lock clips, and can be secured to surfaces using double-sided tape. Made of a durable ½ inch thick acrylic, this mobile sneeze guard stores easily for seasonal use.Text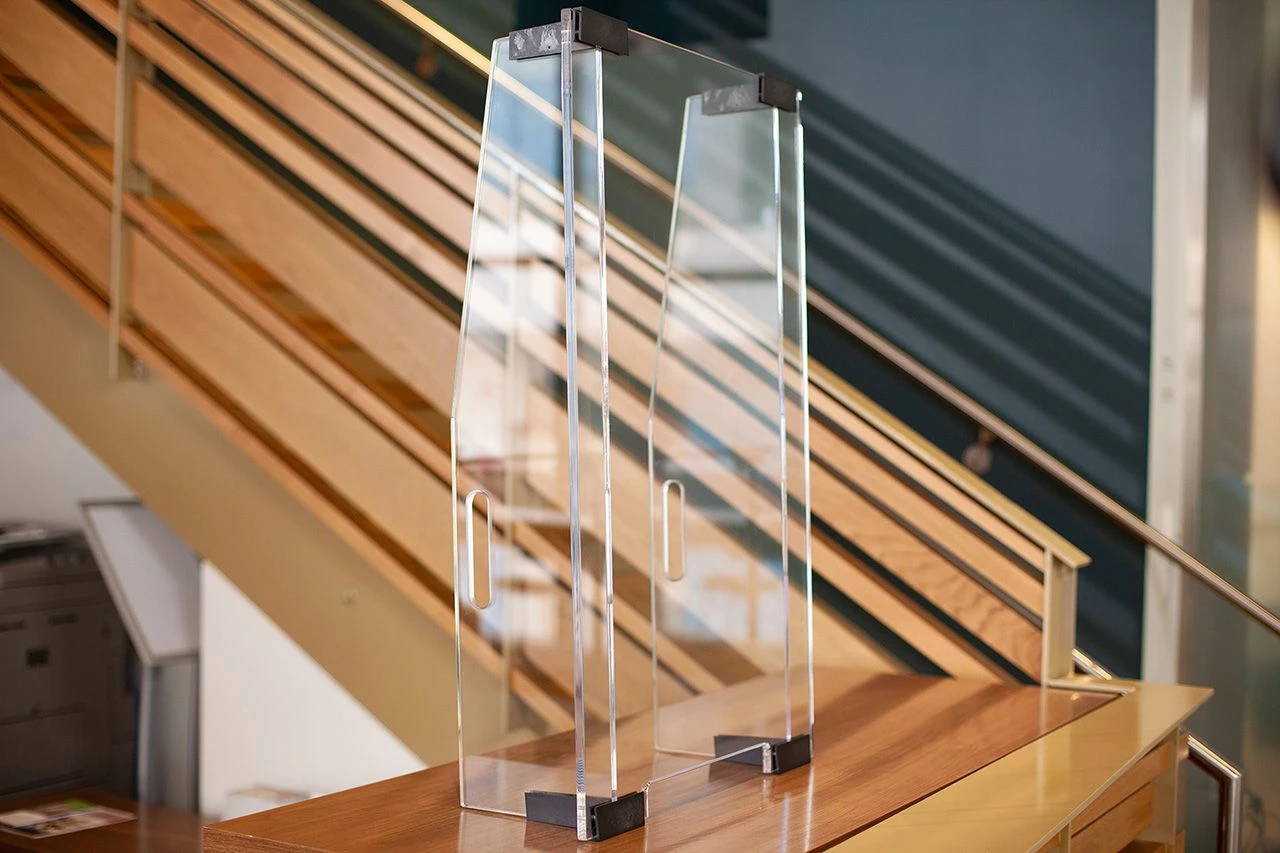 SAFETY + AESTHETICS
VirusGuard™ products are intentionally designed for safety and to complement the aesthetics of your facility. If your brand image is important, VirusGuard™ barriers will add rather than subtract from your hard-earned aesthetics.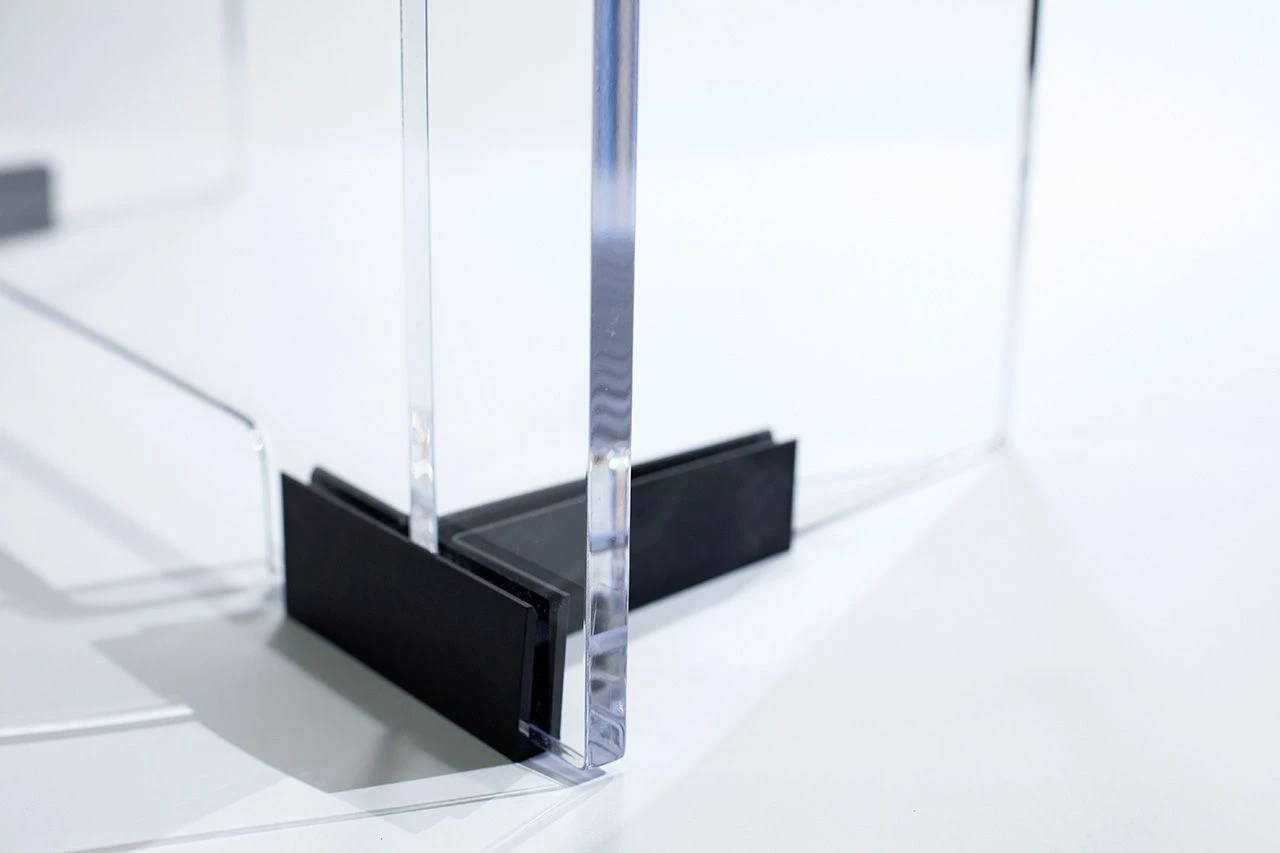 QUALITY & DURABILITY
Unlike some competing products, VirusGuard™ barriers are built from high-grade acrylic and are engineered for years of dependable, good-looking service.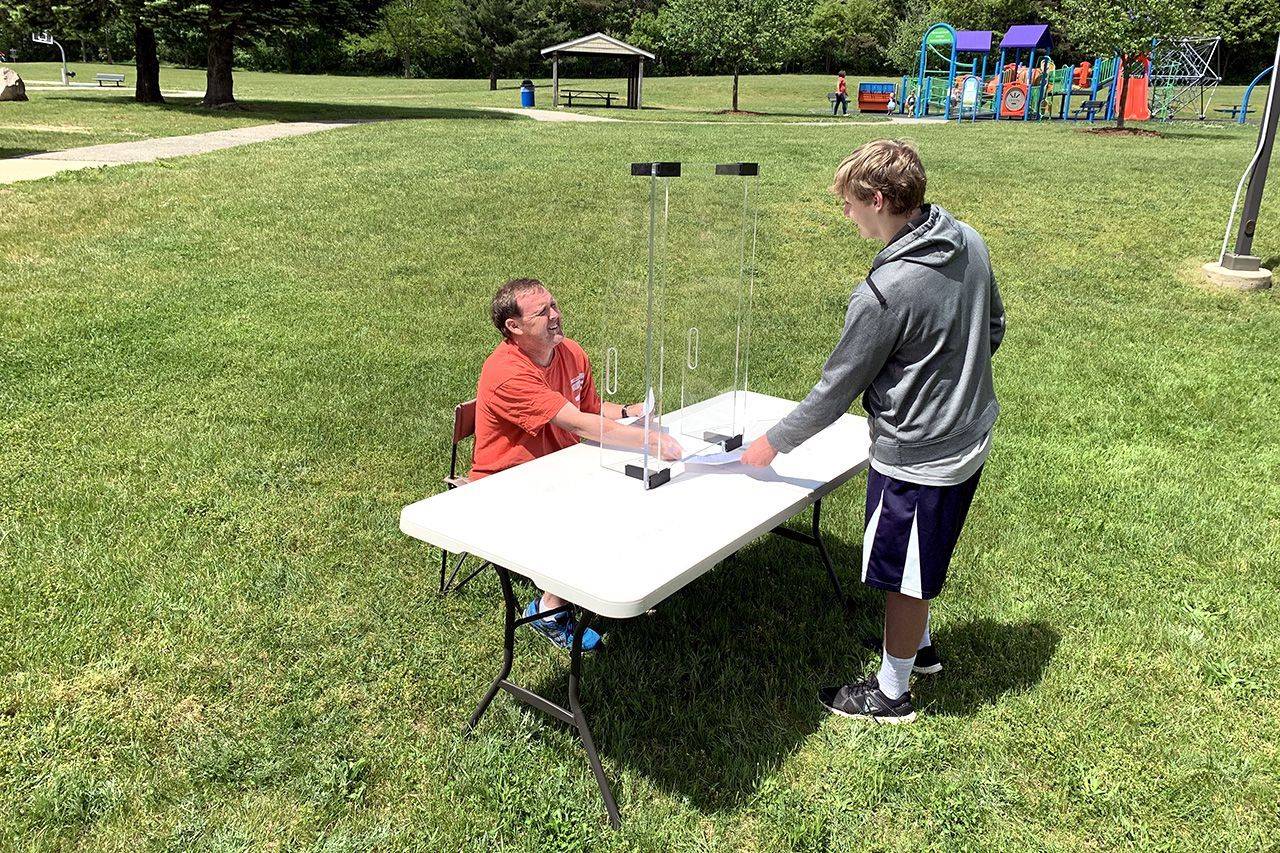 PORTABLE OUTDOOR USE
Unlike competitor's thinly-constructed products, our barriers are built of solid acrylic that won't easily blow over in outdoor use. Additionally, they stand up to the rigors of transport and multiple setups.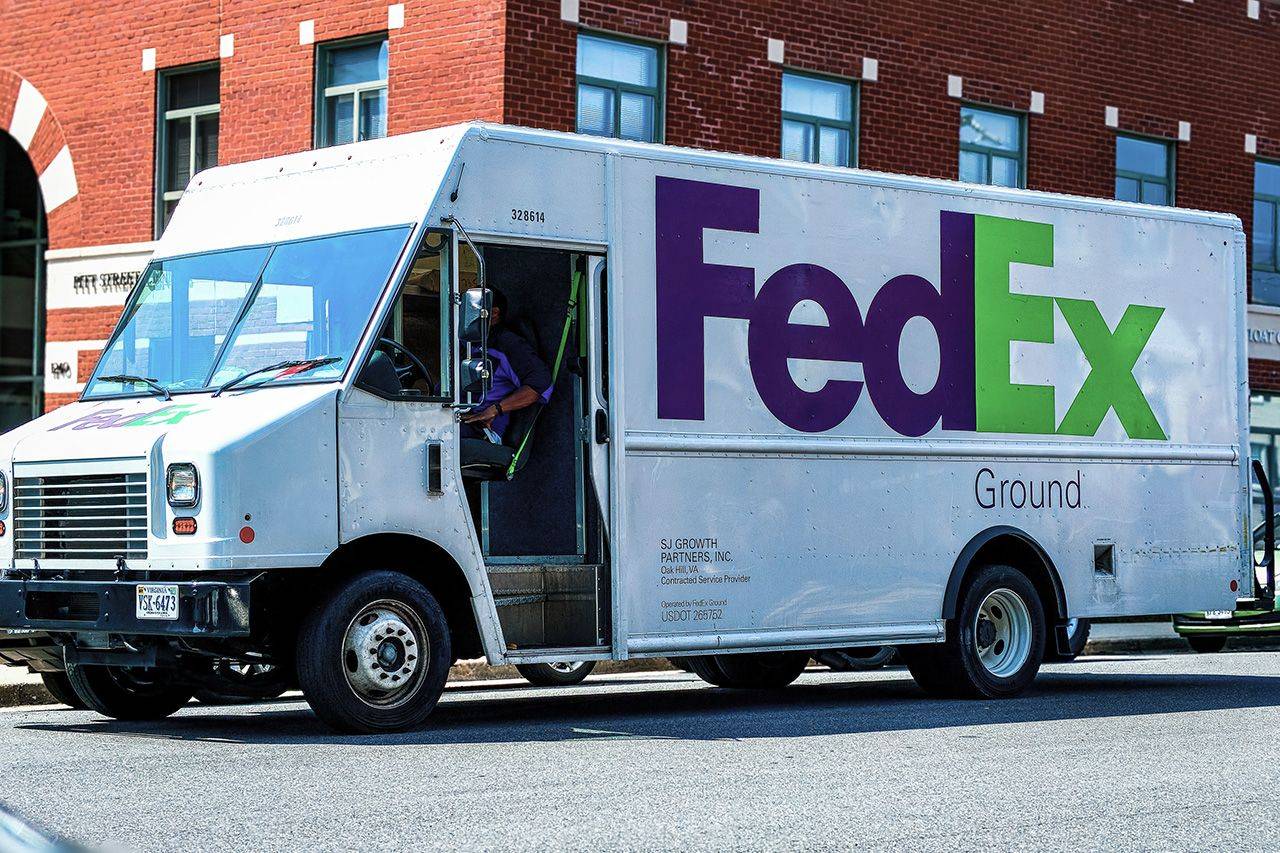 EXPEDITED DELIVERY
During this coronavirus pandemic, we are expediting the manufacture and delivery of all VirusGuard™ products for Essential Businesses.
SANITARY & THREAT PROTECTION
Much like sneeze-guards in a restaurant, VirusGuard™ products block the spray of bodily fluids from human sneezes and coughs. Additionally, they provide a layer of protection from irate customers contemplating a physical assault.
ABOUT TSS
Three decades of experience have made us an industry leader in bulletproof barrier systems, and we bring that expertise to bear on your security challenges. Everything we've learned in thousands of installations has been invested in how we assess security risks, how we select materials, how we craft those materials into bullet-resistant systems, and how we install those systems in the business environments of our customers. And while we've grown significantly over 30 years, we've never lost touch with our foundation – highly responsive customer service.